Hays Journal
Hays Journal


The pressure for companies to go green is growing, from both consumers and employees. How can organizations improve their green credentials in an authentic way? Read 'Giving the Green Light' in the latest issue of the Hays Journal to find out and showcase your sustainability in the right way to attract top talent.
What is the Hays Journal?
Hays Journal is a bi-annual publication providing global insight and news for HR, recruitment professionals and hiring managers on the ever-changing world of work.
Sneak peek into this issue:
Giving the green light & What's in a modern leader promoblocks
A different way & Age of opportunity promoblocks
Hays Journal - Highlighted blogs
Best B2B Publication
Best B2B Publication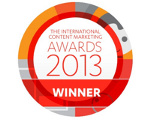 The Hays Journal was awarded the Best B2B publication in the Professional Services and Financial Services category at The International Content Marketing Awards 2013.