Hays Journal

ISSUE 19
Employee monitoring, harnessing the benefits of neurodiverse staff and why technology candidates are in more demand than ever. These are just a few of the topics covered in Issue 19 of our Hays Journal, our award-winning publication featuring expert insights from Headspace, PwC, Aspiritech and Willis Towers Watson.
What is the Hays Journal?
Hays Journal is our publication providing global insight and news for HR, recruitment professionals and hiring managers on the ever-changing world of work.
A few of the articles from Issue 19:
Digital Horizons:
James Milligan, Global Head of Technology at Hays, discusses how Covid-19 has driven demand for digital and technology talent globally in 2020 and how businesses can stand out in a competitive market.
Key takeaways:
Demand for technology talent has evolved rapidly since the start of the pandemic, from candidates who can enable remote working, to data analysts and data scientists, then finally people who can crunch the numbers and take a predictive view of what could come next.
When hiring technology talent, plan further into the future, evolve your recruitment processes and searching outside your usual talent pools.
Remember, there has been a cultural shift around technology adoption and organisations need to take time to reflect.
Spectrum of skills:
This article explores the benefits of neurodiverse employees and the steps organisations can take to help them thrive in their workplace. Key takeaways:
Adults with brain differences such as autism, Asperger's syndrome, attention deficit hyperactivity disorder (ADHD) and dyslexia are being left out of the workforce. In the UK, only 32% of autistic adults have 'some form' of paid work, with only 16% holding full-time roles.
By starting to talk about differences, staff will learn to spot and be more accepting of neurodiverse colleagues.
When recruiting, think about the social challenges the candidate is facing. Don't forget that the skill and abilities are there.
Data Exchange:

Attitudes to employee monitoring are changing. While many workers considered it an invasion of their privacy, new research indicates this is no longer the case. Key takeaways:

In 2015, only 30% of companies were monitoring workers; by the end of 2020 Gartner predict this will reach 80%.
To implement employee monitoring effectively, be clear that the project will deliver meaningful benefits to employees. Create a diverse project team and consult extensively with your workforce.
Trust and transparency are key; provide clear guidance on employee rights as well as feedback on the data collected.
Please fill in the following information and the download will start automatically.
From salary guides, to diversity reports, or recruiting and hiring trends, we've got you covered.
Best B2B Publication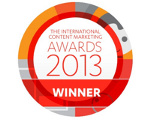 The Hays Journal was awarded the Best B2B publication in the Professional Services and Financial Services category at The International Content Marketing Awards 2013.