Our people - Sarah promo block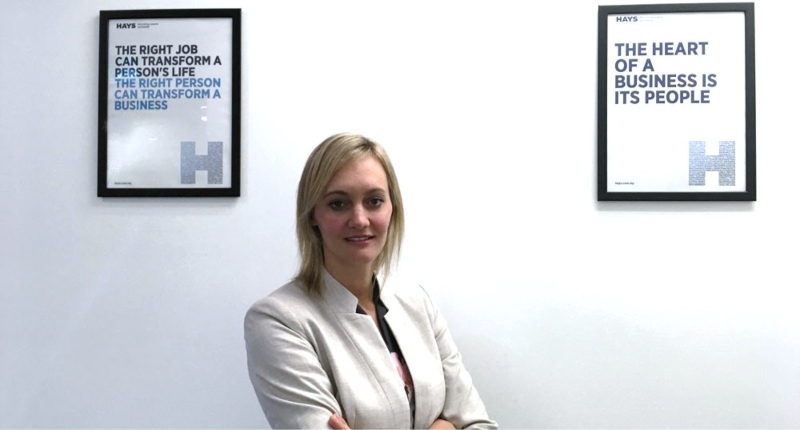 Our People
A career in recruitment is truly an enriching experience. Hear from Sarah Tanoue, Hays Malaysia Business Director on some of the the life lessons she's picked up on her ten year journey.
Life at Hays

Here are what some of our employees have to say about their experience of working at Hays Malaysia.
Eunice Tam, Team Manager
"For the past three years, I have developed both professionally and personally. I enjoy the fact that we get to meet different people day in, day out and this has enhanced my relationship building and social skills. Hays has also taught me how to negotiate to your benefit, rather than discounting yourself."
Tyen How Woon, Consultant
"When I first joined Hays, I started off as an intern as I was from an engineering background and did not have any relevant experience in the recruitment industry. With the guidance of my manager, colleagues and the dedicated training team, I quickly learnt the ropes and found my feet. Throughout my time at Hays, I have learnt the true meaning of meritocracy, and that your hard work will be rewarded. My time here has instilled more confidence in myself and I learnt to not be afraid to take risks. I look forward to constantly improving myself here at Hays Malaysia."
Carmen Ho, Senior Consultant
"Hays has given me opportunities to realise my full potential and it has fostered me in many ways, both professionally and personally. My job enables me to build my character and encourages me to strive further to achieve greater goals. The constant support and guidance from my managers, as well as the training and development programs provided has moulded my confidence and competence in managing clients. Working for Hays requires an optimistic attitude to overcome challenges. I truly enjoy meeting different people every day, and the opportunity to empower people's lives with the right job brings me joy and satisfaction in what I do."
Marcus Chin, Team Manager
"I take inspiration from my managers through their achievements and their belief in my ability to succeed. To me, Hays is all about promoting career development through hard work, management support and having an outstanding culture. They really do power your world of work."

Join Hays form promo block
Want to know more about life at Hays?
Follow our social media channels to find out what it's like to be part of us.