Be part of our Asia team Block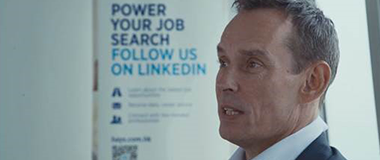 Be part of our Asia team
What is special about working for Hays in Asia? Watch our new video to learn more.
Four life-changing lessons I learned as a recruiter
Four life-changing lessons I learned as a recruiter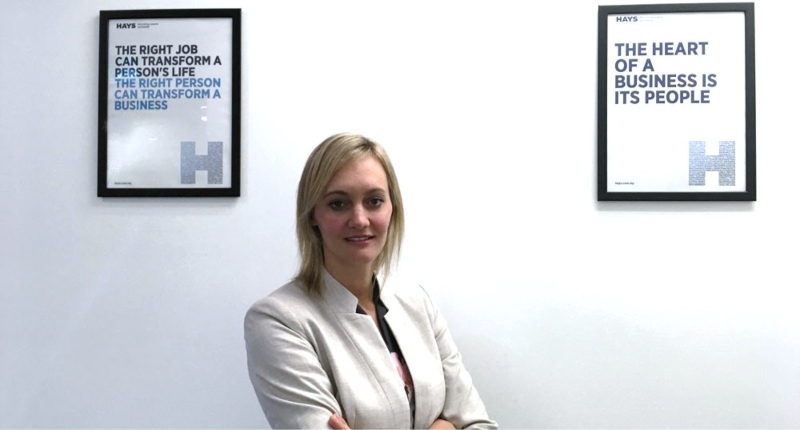 Building my career from an Associate Consultant to a Business Director and leading the expansion of the Hays office in Sunway certainly has been an exciting journey. At Hays, not a single day is the same, and every day the purpose of why we do what we do is reinforced: not only because of the nature of the profession, but also because of our deeply embedded culture.
As with every job, there are good and bad days. But the key thing that keeps me focused and inspired is the opportunities for growth. I have taken advantage of these opportunities to develop myself on both professional and personal levels and have learnt life-changing lessons as a recruiter.
1. The right job can transform a person's life
As a young trade marks attorney looking to move into a completely different profession, I was on the search for that something extra, that "ikigai", in a job that would get me up every morning, until I was given the opportunity to interview at the Hays office in Tokyo.
My first memory and impression of Hays stemmed from a framed poster I saw at the reception area which read, "At Hays, we believe that the right job can transform a person's life. And the right person can transform a business." While that made logical sense, it wasn't until my on-boarding and induction with my (then) new employer that I realised how much this conviction permeates throughout the organisation's corporate milieu.
Fast forward to almost ten years later, I reflect on how that statement rings true through the lens of my own career at Hays. It has given me the chance to work in different countries and cultures, learning about the different ways of doing business across Asia Pacific. Like for many of my colleagues, all this was made possible because of the global mobility programme within Hays, which supports the international transfer of its employees across its 245 locations worldwide. In 2017, I made a big decision to move from the Hays office in Tokyo, Japan to KLCC, Malaysia. This year, following my promotion, I again moved to the Bandar Sunway office in Selangor, Malaysia to lead the team there.
Following that was the satisfaction of experiencing a different country and being fully immersed in its culture. My career at Hays has led me to a path I'd never imagined before joining the world of recruitment.
2. Long-lasting, mutually beneficial relationships
Recruiters sometimes get a reputation for being transactional and impersonal, and because of that, they can fail in the long run. Having been a top performer, one big takeaway is that developing mutual respectful relationships are the most long-lasting and valuable, and the most likely to reap fruitful rewards.
I have several clients and candidates whom I have partnered with from my very first years of recruitment in Tokyo, and over the years we have each developed our careers, started families, returned to the workforce, etc. Even now after I've shifted markets, we are still in contact and celebrating each other's successes via email and social networking.
Also, my very first placement, made over nine years ago as a Consultant in Tokyo, recently popped into our KL office to introduce his regional team to me and discuss the market here. He's still in the same company and a few promotions later, is now leading a cross-country function.
It's highly satisfying to see such success and career progression, which I played an initial part in.
3. Empathy is key
Throughout the years I've also learned that while empathy is key in any business, it is especially so in recruitment. Knowing what our customers want, means not only being a good listener but also truly understanding their needs. Because we are in the people business, the quality of our advice, service, and value is directly correlated to how well we understand them.
A good example of how we listen and respond to market demands is when we opened Hays in Malaysia with only one office in KLCC. We faced the challenge of candidates working outside the city centre ­­– such as Petaling Jaya - unlikely to visit us due to the distance. We then took a chance to open a second office in Bandar Sunway, where we have better access to our stakeholders in the wider Klang Valley. When we became closer in proximity, we were able to value-add in our ability to have face-to-face interactions. Doing so, we have been shaping the world of work, and by extension, people's lives in that area.
4. It's about the mindset
As the adage goes, believe in yourself and you have won half the battle.
In recruitment, sometimes the road ahead may be unclear, and when things get seemingly uncontrollable, the only variable you can change is yourself. I believe that success is yours for the taking, as long as you focus on achieving it rather than spending time thinking of reasons you might not succeed.
A personal experience of how I had to combat doubt and set my eyes on the prize was when I was given the challenging yet exciting task of building a strategic business unit for an industry and market I was unfamiliar with.
Together with an initial team of six consultants, we relied on our unwavering determination to establish our department. Within a mere two years, we quadrupled the size and revenue of the team, and the sense of accomplishment was truly amazing.
Conclusion
Recruitment has been extremely rewarding on both professional and personal fronts. Being part of a recruitment business that enables its employees to succeed, certainly adds on to the satisfaction of knowing that you can impact the lives of others.
To learn more about life at Hays, click here.