MALAYSIANS SEEK BETTER WORK CULTURE AND MORE FLEXIBILITY IN 2020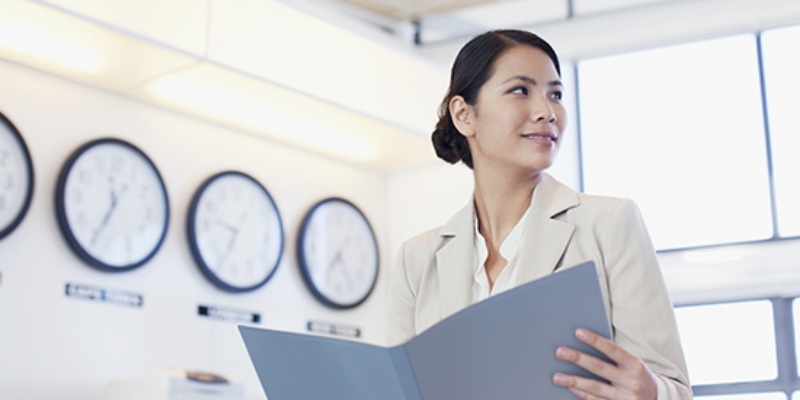 While 2019 began as a promising year for recruitment in Asia, the ripple effect of a slowing global economy has seeded uncertainty within the region. This has contributed to a more conservative outlook for hiring and compensation in 2020, finds the latest Asia Salary Guide report by leading recruitment experts Hays. In Malaysia, there has been rising demand for more flexibility, better workplace culture and work-life balance, alongside high expectations for increments.
This year marks the 13th edition of the annual Hays Asia Salary Guide, which remains a definitive snapshot of salaries for positions across industries in Asia. The salary and hiring insights, including a thorough market overview of business outlooks, salary policies and recruitment trends, are based on survey responses from close to 6000 working professionals located in the five Hays operating markets in Asia; namely China, Hong Kong SAR, Japan, Singapore and Malaysia.
In Asia: Organisations gear for uncertainty
Despite optimistic projections, 2019 meted out market uncertainties that had some industries bracing for impact. This is most evident by the majority of employers in the region (42 per cent) expecting a softening general outlook for their local economy in 2020, marking a decisive turn from the 'static' outlook that was voted consecutively for the last three years. An increasing number of companies also expect to give no increments to their employees in 2020, a number that climbed from six per cent in 2017 to 17 per cent in 2019. And while most employers still plan to award more than 50 per cent of their staff with bonuses (44 percent), more employers also plan on giving no bonuses in the coming year (14 per cent), as compared to last year (11 per cent).
Such an outlook will necessitate transformation, both in organisational structures and skillsets, which will result in new job roles and opportunities for professional development. This is evident by most organisations still expecting increased business activity (59 per cent) and headcounts (43 per cent) in 2020. Of all the Asian regions, Japan is expecting the highest increase in staff (52 per cent), as is evident by its tight labour market and falling unemployment numbers.
Candidates remain determined amidst looming skills gap
While the uncertain economic climate may have shook organisations, candidates seem as determined as ever in their search for greener working pastures. More candidates are actively looking for a new employer (36 per cent) as compared to last year (31 per cent), with their primary drivers for doing so remaining unchanged from the last four years; namely 'salary or benefit packages' (62 per cent), followed by 'seeking new challenges' (48 per cent) and 'lack of career progression' (45 per cent).
Their expectations for increments remain high as well. In the next 12 months, the majority of candidates across Asia expect increments of 'between 3-10%' (24 per cent), followed by 'greater than 10 per cent' (22 per cent), and finally '1-3%', (21 per cent). While most employers expect increments to fall in the first two categories (35 per cent voted for each), only a mere four per cent are expecting to give out increments of 'greater than 10 per cent'. This could indicate a possible mismatch in higher salary expectations moving forward.
The majority of candidates believe their skills will continue to be relevant in the next five years (64 per cent), more are unsure of this (27 per cent) as compared to last year (24 per cent). This may be a result of economic uncertainty combined with the ongoing rapid pace of digitalisation that continues to transform job markets across the region, resulting in a pressure to upskill. Organisations are also increasingly aware of the impact skill shortages may have in the coming year, with a little more than half (51 per cent) being confident that they had the talent needed to achieve their current business objectives. Of these, Malaysia was the most confident (62 per cent) and Japan was the least (31 per cent).
In Malaysia: Rising demand for better company culture and flex working
Results of the survey revealed that 52 per cent of professionals in Malaysia were actively looking for a new job – the highest number in Asia to do so. Compared to other Asian markets, respondents in Malaysia were most likely to do so because of management and company culture (47 per cent) and lack of training or development opportunities (28 per cent), alongside the common denominator of higher salary (67 per cent). Conversely, respondents cited 'work-life balance' as their top reason why they would stay with their current employer (41 per cent).
A combination of these reasons or a lack thereof could be why respondents in Malaysian were also most open to moving abroad for a new job opportunity with their current or a new employer, as compared to the rest of Asia (77 per cent vs 66 per cent).
30 per cent also said 'flexible working options' would be a reason to stay in their current jobs – the highest number in Asia to say so. Malaysia also had the highest number of respondents who did not use any flexible working options at all (55 per cent), sending a clear message to employers about what would help them retain them in a company. However, 46 per cent of employers still expect their permanent staff levels to increase over the next year, with 25 per cent also expecting their use of contracting/temporary staff to increase (25 percent), the highest number to do so after Japan (26 per cent). This could point to flexible recruitment solutions being a suitable solution for both sides, considering its ability to provide candidates and organisations with flexibility while optimising costs.
Overall, respondents remained confident that their skills would still be in demand five years from now (69 per cent), the highest number to think so after Japan (72 per cent). Employers are even more so, with 62 per cent saying they had the talent they needed to achieve their business objectives – the highest number in Asia to think so.
Tom Osborne, Managing Director at Hays Malaysia commented, "While 2019 was a challenging year for global economies, Malaysia has stayed resilient through re-industrialisation and rapid digitalisation. The results show that while employee retainment may be an ongoing workforce issue, the solutions lie in fostering positive workplaces, as well as flexible working options."
To download your copy of the 2020 Hays Asia Salary Guide, please click here.
Last updated on February 12th, 2020