OUTLOOK FOR A&F JOBS IN MALAYSIA REMAINS RESILIENT, CAUTIOUS AND OPTIMISTIC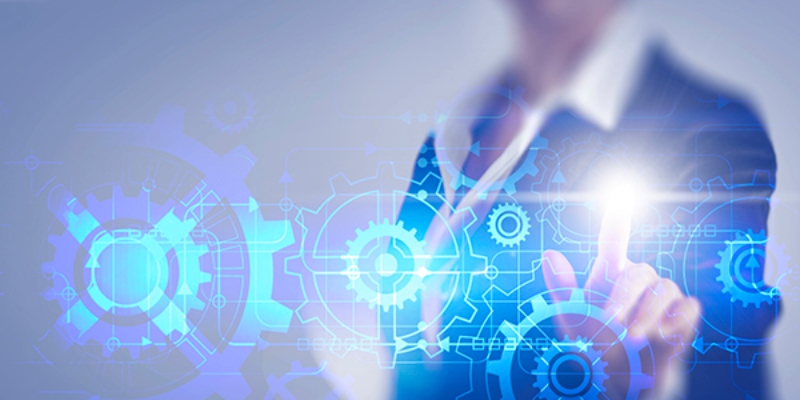 While jobs in some sectors in Malaysia continue to be impacted by fallout from COVID-19, business critical roles like accounting and finance continue to display stability. The steady stream of opportunities in the sector can be attributed to Malaysia's popularity as a location for Shared Service Centres (SSC) and an influx of business and developments in the financial services space.
Shared services and financial services carry hiring activity
These are some of the findings from The Inside Story of Malaysia, a monthly regional recruitment analysis undertaken by global recruitment expert Hays. Focusing on the Accounting & Finance sector, the analysis found that while the previously booming accounting and finance job market saw its growth evened out in recent months, experts still foresee plenty of opportunity in the market within commercial and industrial areas.
Much of this comes from the shared services sector, owing to Malaysia's increasing popularity as the location of choice for multinationals around the world to set up their service centres. Malaysia hosts a number of SS servicing global operations and will likely stay that way for time to come owing to its low overhead costs for multinationals and abundant multilingual workforce, which is an essential requisite for an SSC location. This was also the reason why SS remained an area of strength in recruitment even during the MCO.
Apart from SS, Financial Services has also been leading the demand for accounting and finance personnel in Malaysia, particularly within insurance. Insurance companies have had to implement the new IFRS 17 financial reporting standard over recent years, which has led to a huge demand for technical accountants. This is a niche skill set, meaning the sector is particularly candidate led and that it is difficult to find suitable candidates at this time. More companies are turning to specialist recruiters to fill this gap.
Skills in demand
The most prominent hiring trend is the exceptionally high demand for financial analysts with proactive and in-depth analysis capabilities. Organisations are increasingly seeking candidates who can look beyond traditional accounts to produce analytical, operationally focused reports, rather than traditional financial statements.
The digitisation of processes withing accounting and finance plays a large role in this, as most reports that previously needed to be produced manually can be done through automation now. Organisations are thus looking for people with both the hard and soft skills that will allow them to bridge the gap between IT and finance by taking financial statements and actually explaining their implications to the business.
Tom Osborne, Managing Director of Hays Malaysia commented, "While the next few months are going to be difficult for any business, a long-term view reveals a hugely prosperous marketplace for accounting and finance. As systems evolve to become more digital, the finance function will start becoming more embedded in business operations as it has in other more mature economies. The demand for finance business partners – accountants who don't just number crunch but genuinely look to improve both product and performance – will grow. Candidates will need the right kind of personality and gravitas to achieve this, while companies will have to go the extra mile to attract and convince top candidates who have become more risk-averse in the wake of the COVID-19 crisis."
To read the full Inside Story of Accounting & Finance in Malaysia, please click here.
------------------------------------------------------------------------------------------
About Hays Malaysia
Agensi Pekerjaan Hays (Malaysia) Sdn Bhd ("Hays Malaysia") is one of the leading specialist recruitment companies in Malaysia in recruiting qualified, professional and skilled people across a wide range of industries and professions. We provide mid to senior level recruitment services across both finance and commerce industries. We have become known as the experts in sourcing regional and global candidates, as well as returning Malaysians.
Hays has been in Malaysia since 2012 and boasts a track record of success and growth, with two operating offices located in KLCC and Sunway. At Hays in Malaysia, we operate across the private and public sector, dealing in permanent positions in the following specialisms: Accountancy & Finance, Banking & Financial Services, Construction, Digital Technology, Engineering, Finance Technology, Human Resources, Information Technology, Insurance, Legal, Life Sciences, Manufacturing & Operations, Marketing & Digital, Procurement, Supply Chain and Sales.
About Hays
Hays plc (the "Group") is a leading global professional recruiting group. The Group is the expert at recruiting qualified, professional and skilled people worldwide, being the market leader in the UK and Asia Pacific and one of the market leaders in Continental Europe and Latin America. The Group operates across the private and public sectors, dealing in permanent positions, contract roles and temporary assignments. As at 31 December 2019 the Group employed 11,600 staff operating from 266 offices in 33 countries across 20 specialisms. For the year ended 30 June 2019:
the Group reported net fees of £1,129.7 billion and operating profit (pre-exceptional items) of £248.8 million;
the Group placed around 81,000 candidates into permanent jobs and around 254,000 people into temporary assignments;
18% of Group net fees were generated in Australia & New Zealand, 27% in Germany, 23% in United Kingdom & Ireland and 32% in Rest of World (RoW);
the temporary placement business represented 57% of net fees and the permanent placement business represented 43% of net fees;
Hays operates in the following countries: Australia, Austria, Belgium, Brazil, Canada, China, Colombia, Chile, the Czech Republic, Denmark, France, Germany, Hungary, India, Ireland, Italy, Japan, Luxembourg, Malaysia, Mexico, the Netherlands, New Zealand, Poland, Portugal, Romania, Russia, Singapore, Spain, Sweden, Switzerland, UAE, the UK and the USA