The Inside Story of Life Sciences in Malaysia
The Inside Story of Life Sciences in Malaysia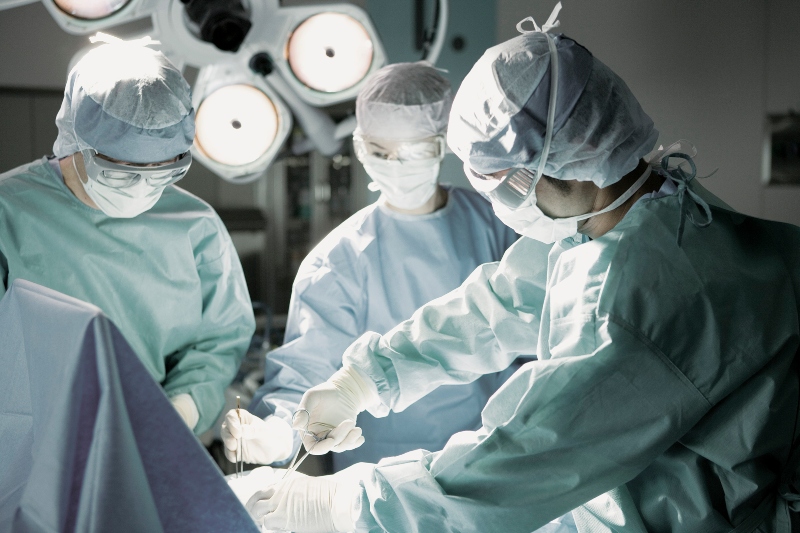 With recent trade tensions putting the spotlight on other Asian countries like China and Singapore, Malaysia's economy may not be a trending topic. It is, however, one of the most open economies in the world, with an average economic growth of 5.4 percent since 2010. Malaysia's steadily upward trajectory owes much to its robust manufacturing and service sector, with the latter being propelled by financial services, tourism, and medical technology.
Malaysia's bio medical, pharmaceutical, and healthcare industries (Life Sciences) have been a cause of much pride, with the country being ranked first in the Best Healthcare in the World category of the 2019 International Living Annual Global Retirement Index. This impressive achievement alongside its near-universal healthcare status and exceedingly well rated staff has cemented its position as a global leader in the life sciences industry.
This ongoing success has led to aggressive sales strategies as companies try to capitalise on market share. The result is a demand for roles on both commercial and technical sides of the industry, as well as attractive packages and benefits for the right candidates. However, high growth and rising standards have led companies to become increasingly selective about choosing the right hire, making opportunities prevalent but difficult to close.

Market Overview: A bright future for Life Sciences in Malaysia
With the government's announcement to increase public healthcare expenditure and push fundamental healthcare benefits in the 2019 budget, the booming success of Malaysia's life sciences industry is unlikely to dip any time soon. A corresponding report by market insights company Fitch Solutions reported that continued government investment will support the future growth of the pharmaceutical and healthcare industry in Malaysia, while another detailed how the recent MYR100 million investment by American medical equipment company Edwards Lifesciences is proof of the country's ongoing attractiveness as a regional medical technology hub.
These successes culminate into a rosy outlook for Malaysia's life sciences industry, an opinion reflected by an equally healthy life sciences recruitment market. As Patrick Yap, Manager Life Sciences, explains, "Unlike countries like Japan, for example, Malaysia is not a candidate short market. And while Malaysia still doesn't have as many R&D centres, medical devices companies or pharma companies as say, Japan or China, there is still a balance of demand and supply in the job market at this time." A mostly balanced supply and demand of both jobs and candidates means that both fresh and experienced candidates can look forward to plenty of opportunities that are well-paid, provided they match the specialised and often heavily technical qualifications and knowledge required from them.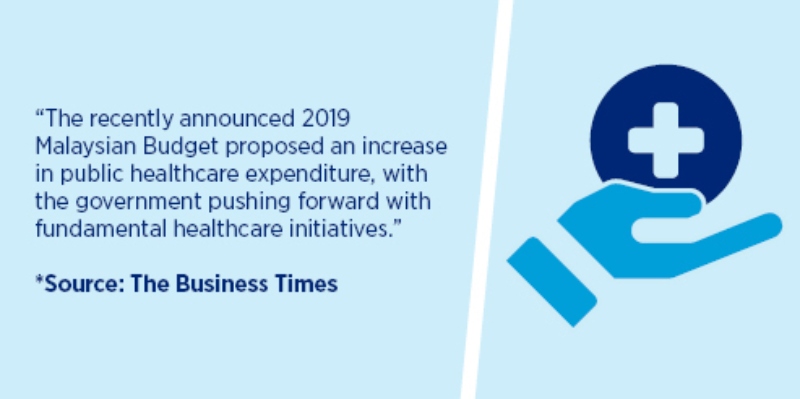 Skills in Demand: Product specialists and regulatory affairs knowledge highly desired
Owing to the spike in sales functions, commercial roles such as Product Specialists, Medical Representatives and Medical Science Liaisons (MSL) have consistently been in demand for the last few years and suitable candidates are currently highly sought after in the market. "Companies take a longer time to fill these positions because they can afford to be really picky with their requirements," shares Patrick. "Most of the headcount these days comes from newly created roles." This may be due to the high levels of specialisation required in these areas, especially in key therapeutic areas such as oncology or general drugs. The most important requirement, however, as Patrick explains, "is a good network and what kind of channels the candidate services, like private or government-owned hospitals and clinics."
On the technical side, popular roles include those related to regulatory affairs, quality assurance (QA) and quality control (QC). Regulatory roles are especially not easy to fill as they require candidates who have existing pharmacist licenses, Patrick shares. "They are required to submit drug proposals for the Ministry of Health to approve. Every company needs one or two active licenses, without which they cannot get their drugs sanctioned." The critical nature of these roles also necessitates a thorough understanding of the product, alongside knowledge of key processes and SOPs that must be adhered to.
While senior roles are not seeing the same kind of volume of demand as mid-level roles, openings for commercial-side roles are still common. This includes titles like Head of Business Development, Sales Directors for pharma or medical devices companies, and leadership positions for hospitals like General Managers, who, "run the whole show from operations to commercial aspects." The latter is a hybrid role that is not just about driving sales and brand, but also ensuring operations run smoothly or managing the costs and budgeting involved in running a hospital.
The corresponding skills in demand include a well-developed sales skillset, including a strong network of key opinion leaders who can provide strategic influence in the market. "During interviews, employers look for strong leadership qualities and proven results and achievements. Experience in managing big teams is also crucial," says Patrick.
Researchers most sought after: Abundant benefits for suitable candidates
While the technical requirements of roles in Life sciences set the bar high by default, the hardest to fill are those pertaining to research, shares Patrick. "For example, a Clinical Statistician role would require the candidate to have qualifications in either mathematics or statistics, as well as experience working in a pharma set up. Candidates with both sets of requirements are exceedingly rare in the market and highly sought after."
For the candidates who do make it through, however, the benefits are many. "In terms of remuneration, life sciences companies are usually MNCs with strong salary structures and benefits," says Patrick. These benefits include work life balance (in terms of flexible hours), contractual bonuses, generous fixed allowances, and, for commercial roles, good payouts in terms of sales incentives and commissions.
A career development plan is another benefit to attract and retain employees, as Patrick explains, "There is a lot of emphasis on promoting employee collaboration with local and regional counterparts, as well as employee engagement like team building activities or day trips around Asia." Employers are also increasingly investing more into training programmes to upskill their employees.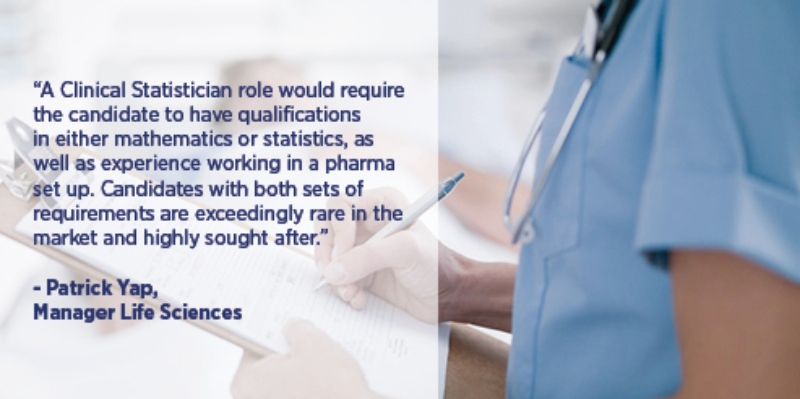 Candidates encouraged to network; Opportunities abound for fresh graduates
A good way to augment career growth in the industry, especially for candidates transitioning from mid to senior roles, is to attend regional or global conferences, says Patrick. "In non-commercial roles, it is common for candidates to network at events like pharma conferences. This helps them stay close to each other and competitors."
Seeing pharma companies at career fairs has also become a norm, where they set up booths to attract fresh graduates. "There are many clients setting up booths in recruitment fairs but focusing mainly on management/graduate trainees. For most senior level roles, they rely more on internal referral programs." This is optimistic news for young hopefuls in Malaysia looking to develop a career in life sciences, who also have a good chance of being selected for entry level roles like medical representatives or product specialists. While for more senior roles, this further emphasises the importance of networking.
Considering the industry's healthy market, employee focussed benefits and consistent support from the government, qualified job seekers in the life sciences industry are well placed to take their career on a trajectory of growth. While jobs may be difficult to land due to heavy requirements, they are relatively not as difficult to find in the industry's current climate of growth: making them a rare spot of safety in an increasingly turbulent global labour market.
If you would like to discuss this report in more depth or wish to discuss your recruitment needs, please email Patrick Yap at Patrick.Yap@hays.com.my
The Inside Story in Malaysia