The Inside Story of Insurance in Malaysia
The Inside Story of Insurance in Malaysia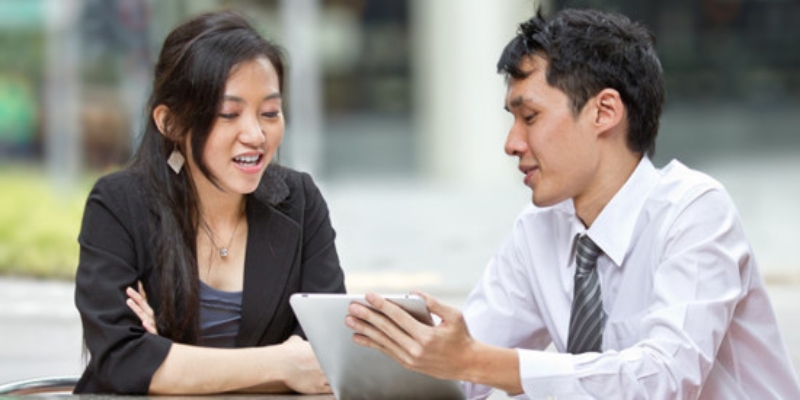 Sometimes considered an unattractive option when compared to the glamorous world of banking, Malaysia's insurance industry has in the past been seen as a less rewarding career path by the nation's salary-chasing Generation Y.
And it is not only these Millennials - the exact demographic that the industry needs to spur on future expansion - who felt this way. It was an assessment that they shared with Tan Sri Muhammad bin Ibrahim, the Governor of the country's central bank, Bank Negara Malaysia (BNM), who highlighted a "failure to make insurance … attractive enough to large segments of our population, [and an] underinvestment in talent."
Damning though Bin Ibrahim's statement was, it could be argued that this recognition of the industry's past failures is, in actuality, a high watermark of concern over which a positivity for the sector can flow.
In fact, it is believed that over the next five to ten years, the insurance sector is ready to see its most important transformation yet.
This is an opinion held by Jessica Chew, the newly appointed deputy governor of BNM. Chew's appointment - succeeding Sukudhew Singh, who has relinquished his post following 31 years in the position - has given insurance stakeholders in Malaysia "renewed hope that new measures will be put in place to promote the sector, and expand its coverage in the market," according to Insurance Asia News.
It is not only this new broom that is encouraging optimism, but also the increased interest of foreign insurance firms in tapping into the Malaysian market. Noting the potential for growth in the Malaysian insurance markets, these foreign companies have been making inroads over the last two years and more, so much so that it has raised concerns at BNM which has taken steps to ensure that firms follow regulations that a minimum of 30 per cent of company shareholders be local.
Though some observers could consider this move from the regulator overly protectionist, in actual fact, these well-publicised moves are instead having the effect of raising the profile of the insurance industry. Rather than deterring foreign investors, it is perhaps causing yet more to seek inroads into the country, with some embarking on joint ventures with local companies to acquire others, driving up further competition. As there are future gains to be made in the industry, this is a trend that will likely continue over the next few years.
With this extensive activity, companies are working hard to retain their best talent to ensure that they are not headhunted by these newly merged companies. It is candidates with proficiency in languages such as Mandarin, Korean and Japanese that are particularly sought after due to the recent proliferation of Insurance shared service centres.
Following the global trend, Malaysia is seeing a major shortage of actuary candidates in the insurance industry. With new restrictions imposed by BNM - such as the liberalisation of the Motor and Fire Tariff that became effective in July - companies have been taking new, complex approaches in pricing and product development, though this is proving somewhat difficult without the necessary actuaries to guide the function.
With the wheels of these regulations put in motion back in 2016, the scarcity of candidates saw companies entering into price wars over available actuarial candidates as they fought to access the right individuals to help facilitate this change in regulations. However, as salaries have climbed, actuaries in increasing demand have found themselves the continual targets for concerted headhunting campaigns, and continues to be the case.
This all means that the coming 12 months is a prime time for those with actuary experience. As well as escalating salaries, companies are putting into place development programs, leading to relatively young actuaries being found in surprisingly high positions, with some reaching a senior management level within their early thirties.
Not only are actuaries able to develop their status but also their knowledge, as organisations look to tie down candidates by offering extensive study leave, comprehensive allowances, sponsoring qualifications and paying incremental salary increases when qualifications are attained.
Though there are certainly reasons to be positive in Malaysia's insurance industry with growth throughout the sector, there continues to be a decline in agents' right across the board as evidenced by the 5.2 per cent decrease in the number of registered life insurance agents in Malaysia, with just 77,736 agents in June 2017 compared to 81,986 the year before. Overall, there were 1,194 fewer new agents across the industry, something that could spell trouble for the future.
Fortunately, with governing bodies alarmed by the limited number of professionals in the industry and the risk that lies inherent in this, various stakeholders have seen this as an opportunity to act and grow the market. GIFT, PIAM's talent attraction scheme, continues to produce results while many companies are beginning to implement their own graduate development programmes, following similar tactics to that of the technology industry in attracting fresh graduates.
With all this activity in the insurance industry and candidate shortages in various departments, it could be good time for candidates to start considering their options. Individuals working in underwriting, reinsurance, FinTech and InsureTech, detariffication and especially, actuarial services are in strong positions to negotiate, with salary increases in the region of 20 and 25 per cent possible for the right candidates.
To some in other industries, insurance may forever be banking's ugly sister. However, for the right candidates – those from Generation Y in particular - who are forward thinking and able to adapt to technological change, it could become a beautifully rewarding career.
If you would like to discuss this report in more depth or you wish to discuss your job search or recruitment needs, please email Mae Yin Chan, Hays recruiting consultant for insurance at Maeyin.Chan@hays.com.my.
The Inside Story in Malaysia