The Inside Story of Hays Talent Solutions in Malaysia
The Inside Story of Hays Talent Solutions in Malaysia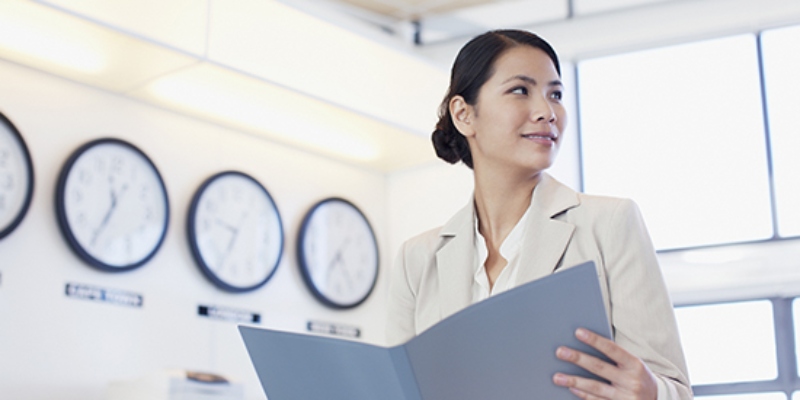 With predictions of stable growth throughout this year, organisations in Malaysia should be looking to capitalise and expand. However, while there is confidence in the market companies are concerned that the long-term skills shortage and talent mismatches that have plagued the country may diminish their ability to function.
Yet, according to the Hays Salary Guide 2018, 67 per cent of Malaysians are confident that their current skills will continue to be in demand in the next five years, and 59 per cent of companies are satisfied that they will be able hire the skills required to progress. This means that the skills are out there, but what is lacking is a function to enable the correct skills to be matched with the right positions.
According to a Ministry of Finance report, the current mismatches are borne of a lack of structured channels of information for employers, skill providers and job seekers. To rectify this, Tom Osborne, Regional Director of Hays Malaysia, believes "Businesses will need to show innovation […] in understanding what will attract the best talent in the future if they are to […] overcome the fundamental skill shortages that Malaysia experiences."
This innovation can be found in the development of Hays Talent Solutions.
What is Hays Talent Solutions?
At basic conceptual level, Hays Talent Solutions (HTS) is the most in-depth and successful Recruitment Process Outsourcer (RPO) in the Malaysian market, combining Hays' wealth of experience with market-leading innovative technology in order to develop comprehensive recruitment processes and strategies. From workforce planning and employee value proposition to brand awareness and employee life cycle, HTS creates a process of skills-matching and development from one end of the recruitment cycle to the other, and beyond.
In order to provide this service, HTS incorporates intensive research of the planning and market mapping of job roles and functions. Through this, Hays are able to fully comprehend the role's requirements, and thus enhance the probability of matching talent perfectly to the position.
But unlike other RPOs, HTS isn't simply about finding candidates who can fill positions, instead it also manufactures ways in which companies themselves become more attractive to ideal talents. Through interviewing both candidates and existing staff members, the HTS team can gain an accurate understanding of how an organisation's brand is perceived and work on improving strategies, thus making it more appealing in terms of the job market, with approaches carefully tailored to appeal to a company's target employee.
A growing understanding, and an educated market
Though the concept of Recruitment Process Outsourcing has been around for some 10 years, there continues to be little understanding of what this process consists outside of its basic function of mass talent acquisition. This is somewhat understandable as for much of the past decade that was precisely the case, but, as talent shortages and mismatches continue to abound, there is obviously a desire - and a need - for this process to be improved upon.
While many recruitment companies in Malaysia have retained their focus on the simple mass recruitment approach, over the past two years the RPO concept has matured considerably, and at the forefront, driving this maturity and innovation, stands Hays Talent Solutions, adding significant value around reporting metrics on workforce planning, market intelligence, stakeholder management and employee value proposition.
Making Informed decisions
Hays Talent Solutions is the only RPO provider in Malaysia to have an existing and comprehensive database that is shared with the agency arm of its business. This database holds information on thousands of live candidates and grows by hundreds everyday with the activities of its agency and talent solutions businesses. In much the same way that the implementation of big data informs many forward-thinking companies' strategies today, Hays Malaysia is able to utilise its wealth of information to the advantage of its clients.
As well as this expansive data pool HTS also utilises new tracking technologies that glean information from every CV a company receives and every shortlist that it compiles in order to fine tune the recruitment process.
This sophisticated technology not only locates exemplary candidates, but it also highlights any inefficiencies in the recruitment mechanism. For example, one common problem businesses face is the indecisiveness of hiring managers who may be ill-equipped to perform their functions. Hays Talent Solutions technology can identify this issue and isolate it, allowing the manager to be allotted necessary training. And as Hays is the only recruitment firm in Malaysia to employ dedicated trainers that provide ongoing guidance around candidate control, effective job posting and candidate sourcing, it can offer a variety of professional development courses that continually provide staff with upskilling, thus delivering a consistently exceptional service.
The solution to the problem
Due to the improved efficiency inherent in the HTS function, recruitment times are minimised, leading to overall cost reductions, particularly when compared to traditional recruitment means. Also contributing to this reduction is the 100 per cent liability in recruitment activity that HTS provides, and as the process includes a greater understanding of the hiring company, roles can be matched better than if a variety of less-accountable agencies were to attempt to fill the position using less informed presumptions.
Furthermore, as the only ISO: 9001:2008 accredited recruitment company in Malaysia, Hays satisfies all international standards and processes. This demonstrates Hays' ability to provide a service that meets customer applicable statutory and regulatory requirements, as well as proving Hays' consistent ambition towards enhancing customer satisfaction through the effective application of the system and continual improvements.
Success breeding success
Since its 2012 inception, Hays Malaysia has seen revenue growth of above 30 per cent year on year. This substantially reflects Hays' ability to deliver for its clients on a daily basis, growing from a mere two consultants in 2012, to over 80 consultants in 2017, comparable in size with longer established competitors.
But as these competitors' RPO services fall short and Hays Malaysia continues to post substantial successes, companies requiring an accountable system for future advancement with minimised expenditure - not only in recruitment, but also in training and market brand visibility - can see how HTS is the right solution.
The jobs are out there, as are the skills to carry them out. All it takes is for Hays Talent Solutions to find the candidates, make the right match and continue to improve them.
If you or your company wants to know more about Hays Talent Solutions either contact us at Gosia.Dominik@hays.com.my or visit our website here.
The Inside Story in Malaysia