The Inside Story of Sales in Malaysia
The Inside Story of Sales in Malaysia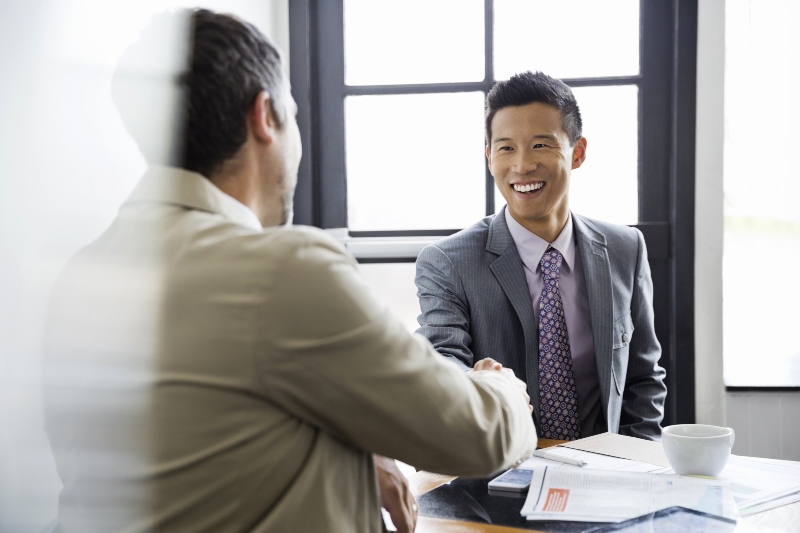 "The reason why this government is business-friendly and willing to help business people is because only businesses create wealth… and government by itself cannot create wealth," asserted Malaysian Prime Minister Tun Dr Mahathir Mohamad in a recent The Sun Daily report.

In the same spirit, businesses in Malaysia are poised for growth in the coming year, bolstered by the growing confidence in the Malaysian economy and its governance as a result of political change in the country. On top of its long-standing reputation for its business-friendly infrastructure, multilingualism, and relatively lower cost of human capital, the promise of corporate tax reliefs and incentives is also enticing local and foreign investments in Malaysia. These conditions allow Malaysia to be an attractive gateway to the region. For businesses headquartered in Malaysia with a presence in Asia, regional business management remains a hot function.
To add, with the steady expansion of businesses and the rising shift towards solutions-based offerings, companies are dependent on their salesforce to propel growth and maintain lasting relationships with clients.
On the IT front, despite the stigma that Malaysia generally lags behind when it comes to adopting new technology, we have noticed an increasing trend of companies offering cloud solutions and software services, which is in stark contrast to declining hardware sales. Sales candidates with relevant technical knowledge are at great advantage, especially those experienced in CRM or ERP software solutions.
Further in the topic of technology, it would be remiss to not mention the ever-pervasive effects AI and the Internet of Things (IOT). Major players such as Maxis Enterprise are rolling out AI and IOT solutions to businesses and the public sector, thereby providing game-changing business solutions. According to The Star Online, Maxis is "exploring an alternative called NarrowBand-Internet of Things (NB-IoT), a type of fit-for-purpose mobile network which can support millions of connected things in a single ¬location". New smart digital solutions are keeping pace with both business needs and the international scene, therefore requiring sales talents with the expert knowledge to stimulate the industry.
Besides affecting the customer-facing aspect of the business, technology is also disrupting internal processes of a business' salesforce. The use of automation tools to streamline sales processes has been growing in popularity in Malaysia. Businesses have been utilising these tools to manage entire sales processes. As such, sales talent are required to stay adaptable and pivot to where opportunities lie in the foreseeable future.
In addition, in the Oil and Gas (O&G) industry, the recovery of oil prices and improved economic conditions have led to a positive outlook for the coming year. O&G sales professionals therefore stand to benefit from such favourable conditions. However, with big data and automation progressively playing a critical role to the O&G value chain, candidates are encouraged to be on their toes over the next few years when it comes to such developments, to be able to assess how much power they have in the employment market.

Last but definitely not least, Malaysia's automotive industry, the third largest in Asia, is an exciting arena especially for passenger vehicle salespersons and Business Development Managers. In response to improved consumer sentiments, global and local manufacturers have been revving up their engines to compete amongst each other, thereby actively developing an adept salesforce to support their market share expansion plans.
While the sales sector continues to be an employer's market, businesses have been diligent in attracting and securing the best talents through ramping up efforts in employer branding, particularly to showcase their corporate culture. Of late, employers have been emphasising their stance on work-life balance, amongst other non-monetary benefits such as flexi work and lifestyle perks. In certain industries such as industrial and manufacturing, sales candidates may also look forward to extensive training programmes and regional exposure. Many of these employer branding efforts employ a mix of traditional and digital methods such as road shows, career fairs, and social media marketing on platforms such as LinkedIn, Facebook and Instagram.
Generally, senior salespersons –– especially those in the managerial and directorial roles –– with a strong network, deep product knowledge and market penetration expertise are highly coveted by employers in Malaysia. Their spheres of influence also gives them leverage because of their access to key decision makers, thereby potentially enabling them to open doors for the businesses they are in. Sales persons in senior positions are also required to possess skills such as people management, leadership strategy and the experience in improving sales processes.
To improve their employability, sales candidates can also take proactive steps in their professional development to stay competitive in Malaysia. With digital disruptions affecting products and services, employers are increasingly seeking sales professionals with deep product understanding to drive their businesses. Those looking to differentiate themselves and strive for leadership roles, obtaining an MBA would prove to be beneficial.
That said, in a digital age, regardless of the position or area in which a sales candidate operates, employers will always be on the lookout for individuals who are articulate, hands on, quick on their feet to thrive in the fast-paced world of sales in Malaysia.
If you would like to discuss this report in more depth or you wish to discuss your job search or recruitment needs, please email Patrick Yap at Patrick.Yap@hays.com.my
The Inside Story in Malaysia
The Inside Story in Malaysia