Inside Story of Human Resources
The Inside Story of Human Resources in Malaysia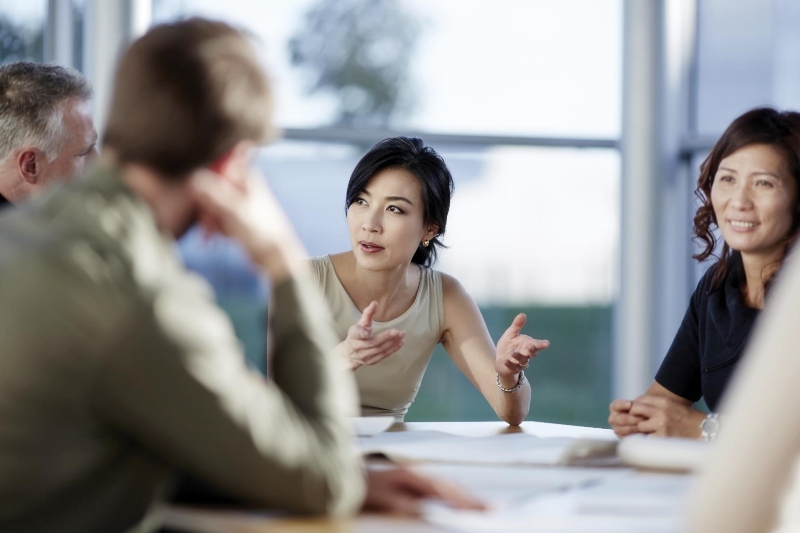 As the adage goes, "A company is only as good as its people". HR leaders, therefore, have a significant impact on the businesses in which they operate. From payroll, benefits and training, to implementing talent attraction and retention strategies, the HR function is critical to ensuring that a company's workforce is at its tip top condition to perform effectively and productively.
Be that as it may, for nearly a decade, there has been anxiety surrounding the stability of HR as a career. A study by Oxford University found that 90 per cent of HR administrative roles are likely to be automated by 2035. Already in Malaysia, talent in the country say that they are affected by AI, with 61 per cent participants of a Hays survey confirming they have experienced an impact of automation, either partially or significantly.
Should HR professionals then throw in the towel? Is it all gloom and doom for the HR department? A view from the ground and a thriving industry in Malaysia reveal otherwise. Hays experts are noting that the digitalisation of many HR processes, businesses in the country are embracing technologies to enhance the work of HR professionals, rather than take it completely away from them. Robots and digital disruption are far from causing doom as they are a bloom for the HR function.
DIGITAL ADOPTION AND DIGITAL PROJECT MANAGEMENT ARE TOP OF THE AGENDA FOR ORGANISATIONS HIRING HR TALENT
HR professionals whose expertise lie in learning and development, talent management, change management and transformation are an extremely sought-after breed, and especially so if such talent possess digital adoption or digital project management experience to boot. The heightened need for greater tech-savvy HR professionals is accelerated by initiatives such as the Malaysian government's announcement to pump US$720 million into its "Industry Digitalization Transformation Fund", in its endeavours to enhance its digital economy. A significant US$50 million of which would be used to help small and medium enterprises (SMEs) in their transition to Industry 4.0.
Aptly observed in a Deloitte report, "HR has a critical opportunity to help lead the transformation to a digital enterprise. In the next several years, HR teams that embrace digital platforms to take up the dual challenge of transforming HR operations on the one hand, and transforming the workforce and the way work is done on the other, will be game changers. HR leaders who "lean into" new technologies, platforms, and ways of working… will be strongly positioned to have an impact on business results and employee experience." The importance of the HR function to digitalise the modus operandi of businesses has never been more indisputable.
Another factor driving HR talent demand in Malaysia is the setup of regional HR Shared Service Centres (SSCs) in the country. Candidates who have specific experience in this area are therefore highly sought after. This trend will continue to grow due to the language capabilities of Malaysian talent, which makes the country an ideal location for MNCs to operate SSCs.
ORGANISATIONS IN MALAYSIA ARE TURNING TO FOREIGN TALENT AND HR PROFESSIONALS IN CONSULTANCY FIRMS WHILE ALSO UPSKILLING THEIR EXISTING WORKFORCE
For over two years, the dearth in candidates with the aforementioned experience has resulted in a challenge for companies to secure the right talent to see HR digitalisation projects to fruition. To overcome the talent shortage, many firms have been turning to consulting firms to provide digitalisation solutions. Others turn to neighbouring countries such as Singapore and Hong Kong for adept talent, although the market is highly competitive and requires premium offer packages to entice foreign candidates.
TALENT FROM HR CONSULTANCY FIRMS ARE HIGH IN DEMAND FOR THEIR DIGITAL ADOPTION AND CHANGE MANAGEMENT EXPERTISE
As expat and relocation packages come with hefty expenses, there is a growing trend of businesses, who require digital adoption and change management expertise, to approach talent from HR consultancy firms. Such is an effective way to secure local talent with experience in end-to-end HR solution, although some hiring managers opine that candidates from a consultancy background may be capable at suggesting solutions but may lack depth of hands-on experience. This is owning to the fact that consultants are usually involved in short-term projects that do not require them to carry out action plans.
Organisations in Malaysia have also made efforts to upskill their existing workforce through either financially supporting the training of their own employees or providing internal training sessions. However, due to the lack of learning and development professionals, the competency gap is leading to fewer opportunities to develop employees.
To have a competitive edge, HR professionals are urged to not only upskill or reskill if needed but to also work cohesively with business leaders and display their commercial acumen. It would also be in the best interest of aspiring HR business partners to understand the market in which their company operates and be in the know of industry news and best practices through attending events and being active in networking groups.
As businesses undergo transformation –– from mergers and acquisitions to digital adoption –– there are exciting times ahead for the entire company and the HR function will always play a crucial role in building a solid workforce with capable talent to support the business needs. To survive and thrive under such conditions, HR talent should seize every opportunity to develop their skillsets and broaden their horizons.
If you would like to discuss this report in more depth or you wish to discuss your job search or recruitment needs, please email Eunice Tam, Hays Team Manager for Human Resources at Eunice.Tam@hays.com.my.
The Inside Story in Malaysia