CNM LLP TECHNICAL ADVISORY

CAREER OPPORTUNITIES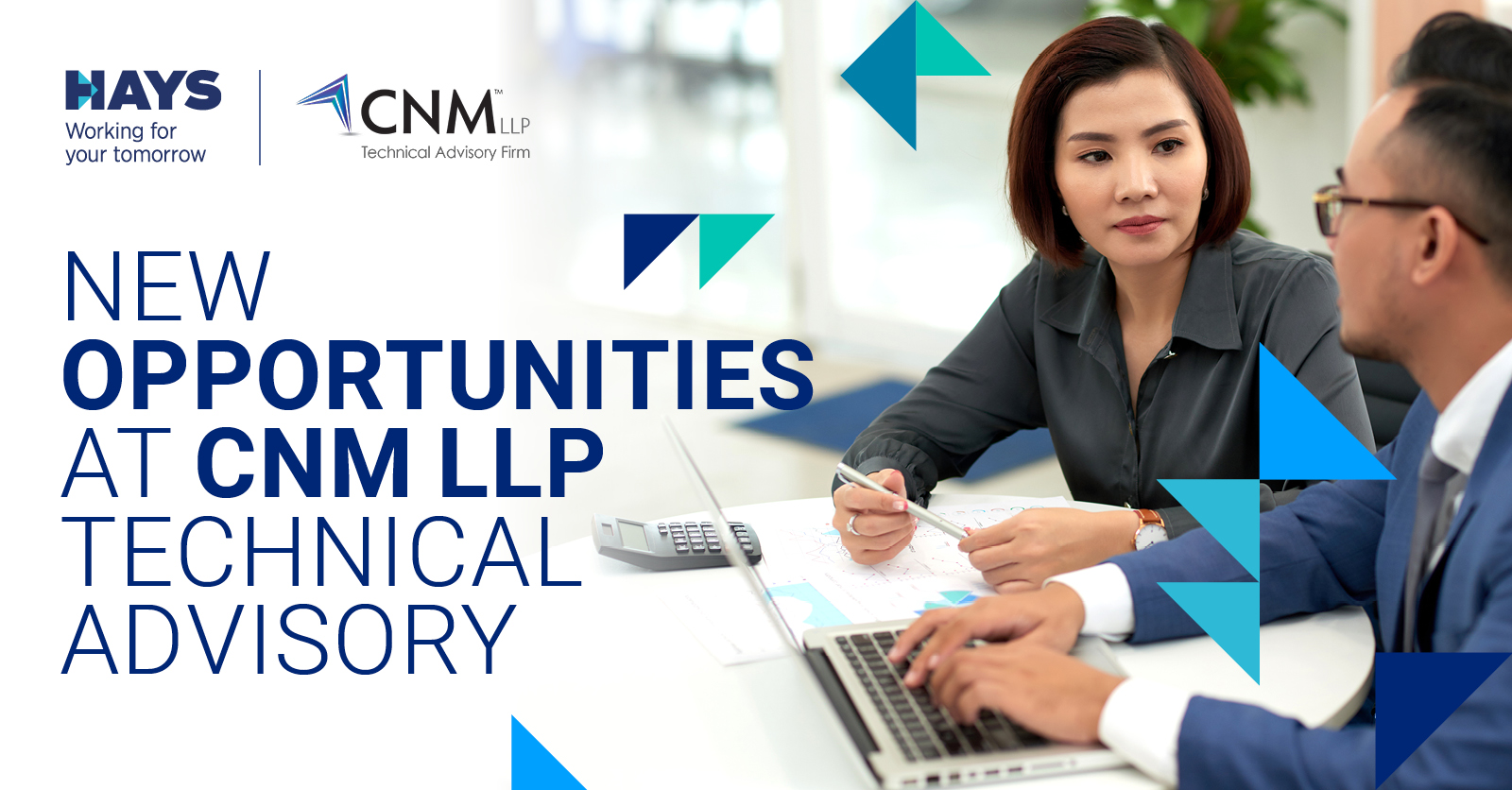 Founded in 2003, CNM LLP is a technical advisory firm that provides high value advisory services based in the United States with offices in Los Angeles, Orange County, San Diego, New York, and Kuala Lumpur. CNM is an organisation fully-committed to help businesses ranging from startups and publicly held mid-market companies to multi-national Fortune 500 companies.
CNM's values: People Centric. Passion for Excellence. In it Together. Honest Communication. Our values are what we believe and what we expect from ourselves and from each other. They are the reason we hire both the brightest in the business and the best fit for CNM. When our values are aligned, we operate with integrity and fulfill our vision—to be the most trusted advisory services firm for our people and clients.
About CNM LLP

We offer three service lines to fulfill our client's needs: 1) Compliance & Risk Advisory, 2) IT Audit & Advisory, and 3) Accounting & Transaction Services.
COMPLIANCE & RISK ADVISORY
Our Compliance and Risk Advisory Services are comprised of Sarbanes-Oxley (SOX) Consulting and Internal Audit service offerings. We have successfully guided US public companies through the initial SOX implementation as well as assisted in continuing compliance efforts subsequent to implementation and supporting external auditor attestation. We have extensive experience helping create and maintain effective SOX control structures in various industries, through both periodic SOX regulatory updates and adoption of COSO Frameworks (2013 and ERM frameworks).
We also provide a full range of Internal Audit services to our clients, including fully outsourced and co-sourced internal audit functions for various industries. We perform various internal audit activities such as enterprise and fraud risk assessments, operational and regulatory internal audits, and many other value-added activities including data analytics and process automation.
Our dedicated IT Advisory practice specialises in aligning our client's information technology capabilities with the achievement of their strategic and financial objectives. We tailor our services based on adequately assessing our client's specific risks and needs. No matter what the task, we pride ourselves in being able to quickly identify specific technical problems and implement appropriate IT solutions. Our IT Advisory professionals maintain multiple IT certifications and bring various industries and Big 4 IT assurance and consulting experience. In addition, they also have experience working directly with various IT frameworks including ISO 27000, NIST, PCI-DSS, COBIT, and ITIL. We provide IT Advisory services including IT Sarbanes Oxley Assistance, IT Internal Audit Assistance, and Cybersecurity & Privacy Services
ACCOUNTING & TRANSACTION ADVISORY
Through our Accounting and Transaction Advisory practice, we offer practical solutions to the most complex accounting problems, providing a broad array of customised services related to financial and SEC reporting, mergers and acquisitions, technical accounting research, and implementation. CNM serves clients in various industries for both public and private companies, and our skillsets include a wide range of accounting and reporting topics. We have a proven track record of successfully assisting companies through numerous accounting matters and complex business scenarios. The services we provide under our Accounting & Transaction Advisory practice include mergers and acquisitions, financial reporting and operational accounting, technical accounting research, analysis, documentation, and implementation.
DIRECTOR, INTERNAL AUDIT & SOX
Your new role

CNM will be opening a new office in Kuala Lumpur, and you will be leading our Internal Audit and SOX staff as a Director.

The ideal Director at CNM understands the importance of work life balance, providing an exceptional environment for teams and puts people first. You must have a deep technical knowledge of internal audit and controls testing across all business processes, who takes pride in quality deliverables. Submit your CV below for a confidential discussion on your career.
SENIOR ASSOCIATE, INTERNAL AUDIT (FINANCIAL SERVICES)
Your new role

We are currently searching for a Senior Associate to join our high performing Internal Audit team in Kuala Lumpur. We offer a hybrid (remote/onsite) work environment that will allow you to continue working with the flexibility that they have grown accustomed to over the past year, while also continuing to provide onsite service to our fantastic clients.

Submit your CV below for a confidential discussion on your career.