HOW VOICE SEARCH TECHNOLOGY COULD IMPACT THE WORLD OF WORK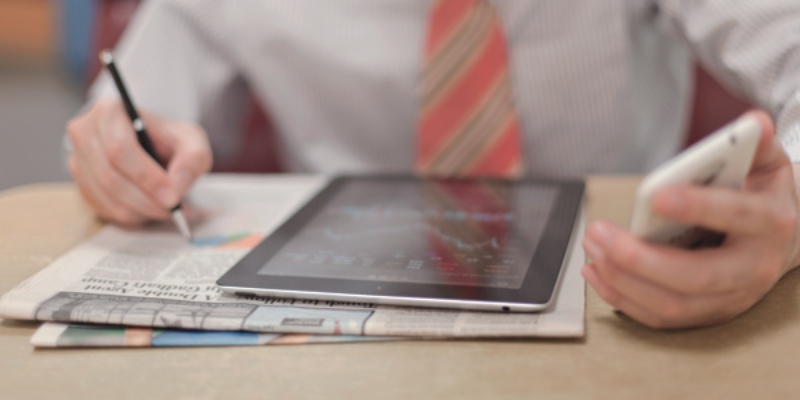 Voice search technology could only be a few years away from becoming the dominant method of searching for information according to recruiting experts Hays, as it shares how the technology could impact the world of work.
While the likes of Amazon's Alexa and Google Home are used daily by many people at home, the technology has yet to make a real impact in the workplace. However, as it continues to evolve, there could be many potential benefits for organisations who look to use it with existing and potential employees.
Tom Osborne, Managing Director of Hays Malaysia said; "As AI and machine learning continue to improve, so will voice search technology. As with all technology there's the question of what it can be used for, what processes can it improve? Imagine a candidate using it to run through potential questions in preparation for an interview or a business using it to answer simple questions which would usually be fielded by the HR department. There are many potential uses to be explored and business leaders should consider bringing the technology into the workplace."
Hays discusses voice search technology and its potential uses within HR departments in the latest edition of the Hays Journal. It spoke to several experts on the subject to explore how the technology could be used.
Professor Chris Ivory, Director of the Innovative Management Practice Research Centre at Anglia Ruskin University, said; "The AI behind this technology works best in HR areas that are rule-bound, ensuring compliance with law." He adds that, freed from having to deal with these areas, "I see HR professionals increasingly moving towards more strategic activity – planning and implementing cultural change, implementing reward systems and so forth."
As with most technology that has been implemented into workplaces in recent years, voice search technology has the potential to remove some of the repetitive administrative tasks from professionals, allowing them to focus on other tasks which add more value to the business and potentially improve productivity.
"There is no reason for professionals to be concerned about voice technology replacing them. The human touch will continue to be important, especially in HR departments, where it is essential. Instead, the technology could remove some tasks which are time consuming and could easily be carried out by AI, allowing HR professionals to focus their skills elsewhere", added Tom.
Jeff Adams, founder and CEO of US-based Cobalt Speech, has worked on speech and language technology research for more than 20 years, including developing the Amazon Echo smart speaker, said; "You could ask about benefits, where to find something, or about rules and regulations. It would be easy to get information in a friendly way."
As the technology continues to improve, the benefits will become more obvious. However, there are many considerations when thinking about implementing the technology, such as whether older employees will be as willing as younger ones to embrace and adapt to the technology and whether it is a benefit to employees and not just the organisation.
The use of the technology within the world of work isn't limited to HR departments, jobseekers could soon be using the technology to help them prepare for interview.
Alison Crowe, Hays Global Online & Marketing Product Director, spoke about some of the benefits the technology could bring jobseekers in a blog recently; "There are parts of the job seeking or career development process which could benefit from voice search, such as using voice to run through mock interview questions and technique. Having Alexa ask a series of interview questions to which the candidate can then respond and listen means they can quickly assess what they sound like when answers are said aloud. This provides valuable interview practice."
This topic was originally explored in Hays Journal 17 and Hays Viewpoint.
Last updated on May 15th, 2019