The Inside Story of Supply Chain Management in Malaysia
The Inside Story of Supply Chain Management in Malaysia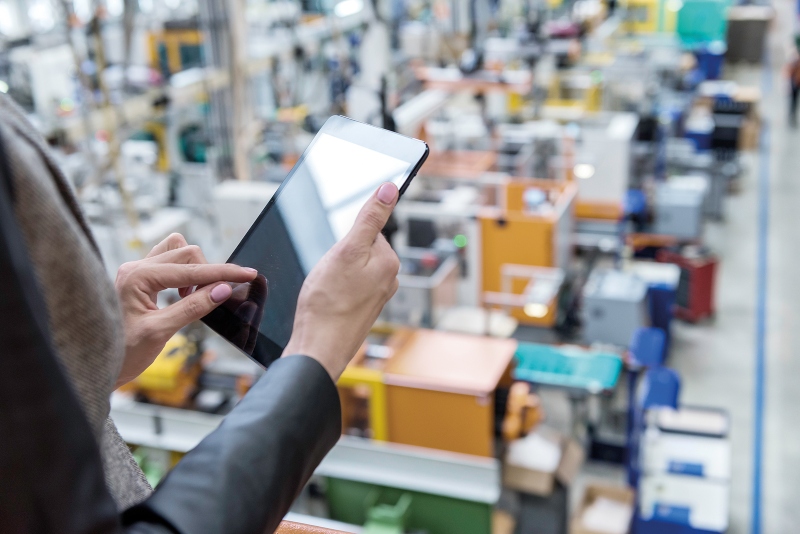 2019 has been a difficult year for global economies, particularly within the ASEAN region, owing to the US-triggered trade war and its power struggle with China that still has no end in sight. But despite these developments, Malaysia is one of the few countries in the region that saw some benefit from these developments as many companies moved their manufacturing from countries like China and Singapore to more affordable ones like Malaysia to localise their supply chain and procurement teams. Alongside this, many large global organizations are also moving towards centralizing their support for procurement and supply chain functions in Malaysia to consolidate business processes, promote higher efficiency and lower their cost of hiring.
These factors have led to a consistent demand and growth for supply chain professionals in the region, amplified by government support and the transformation of many organisations looking to optimise their resources and processes. The rise of emerging technology and automation has also been driving demand for more integrated planning and business intelligence capabilities that can enable organisations to better streamline their procurement, planning, logistics and warehouse functions. These factors have taken the focus away from traditional technical roles and instead brought skills like change management, regional category management and demand planning to the forefront.
Labour market overview: A robust yet disrupted future ahead
Earlier this year, the Malaysian government released a statement outlining their efforts to halt pre-mature deindustrialisation and reindustrialise in an effort to become an industrialised, high-income economy. Speaking at the country's 2020 Budget focus group with tech industry players, the country's Finance Minister, Lim Guan Eng said the government clearly had a role to play to boost Malaysia's investment numbers, while enhancing the country's position in the global supply chain. This was put into action when the government allocated up to RM1bil in customised packaged investment incentives annually over 5 years to transform Malaysia's best and most promising businesses into competitive enterprises in global export markets. As Minister Lim explained, "We expect this measure to significantly strengthen our local supply chain ecosystem and create an additional 100,000 high-quality jobs for Malaysians over the next five years."
But while the industry may be finding increasing support, not all jobs will make the cut, shares Yoke Pei Ong, Manager for Hays Malaysia. "I think that the market now goes both ways. As more companies move towards automation and increasingly lean processes, the job market has become significantly more competitive for candidates with operational skill sets," says Yoke Pei. This is particularly the case with warehouse-related roles where functions like supervising and managing ground operations will be increasingly impacted by technologies such as system automation (warehouse management systems), mechanised automation (ASRS) and advanced automation. "This will cause a change in requirements for warehouse leaders who will now need to be more strategic and look into gap identification, continuous improvement or process improvement. At the very least, the leader will have to be well versed in the technology itself, such as how to run, operate and optimize it."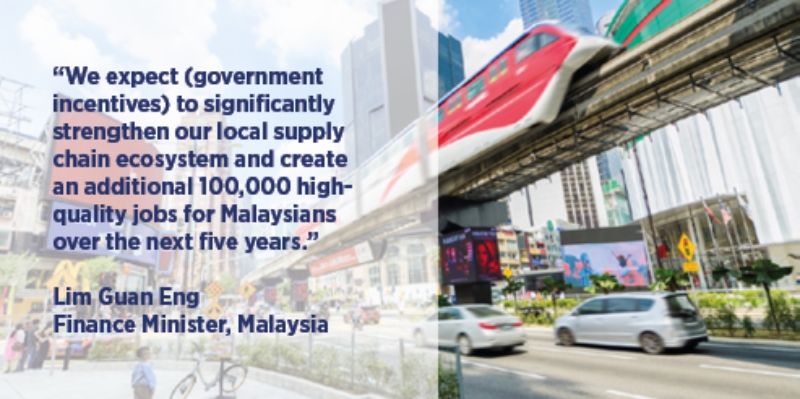 Strategic candidates in focus
This focus on strategy is the other side of the coin when it comes to the labour market, as the industry is also facing a candidate shortage for more strategic roles. As Yoke Pei explains, "Since the talent pool is so small, the market has become very competitive for employers who have to offer better packages and dynamic work environments to attract these candidates. To counter this, more organisations could look into training and developing existing employees to equip them with strategic thinking methodologies and creating more opportunities to enable empowerment and practise."
This pressure has also contributed to more companies exploring flexible recruitment solutions or hiring contractors/temporary workers on a project basis. But on the candidate side, the outlook towards project-basis work is still gaining acceptance, as Yoke Pei explains. "A lot of candidates in the region still prefer permanent positions over contract-based projects. However, if potential employers offered the option of conversion after completing a project, they would be more likely to consider or accept them."
Skills in demand: Category management, demand planning, stakeholder & change management
The uptick in the market is evident by the number of skills in demand for junior-mid level roles. For procurement, specialists in category management are highly sought after by most international companies for their ability to optimise spend. Regional exposure is increasingly prioritised for such roles, as the ability to be strategic and optimise this across different countries will prove invaluable in the current geopolitical climate.
Many key players in the market are seeking candidates within the demand planning function, in which knowledge and skills in forecasting, analysis, modelling and stakeholder management are emphasised. Demand planners will be expected to work closely with commercial teams and be involved in customer management to drive greater accuracy and service delivery, says Yoke Pei. "The cross-functional nature of this role is vital as more organisations move away from traditional silo models and attempt to streamline their functions."
There is also an increasing need for logistics professionals with control tower experience, owing to their ability to track delivery in real time and ensure more visibility and efficiency in the whole logistics process.
For senior level roles, end-to-end supply chain experience is still the most wanted skill. "Someone who has actually been there- done that in all these different areas, and who has the ability to guide and push people on the ground in terms of how processes and status quo," Yoke Pei explains. Leaders will thus be expected to be well-equipped with strong hands-on management as well as international stakeholder management capabilities that are increasingly needed to keep pace with global standards and bridge discrepancies within the function. Supply Chain leaders in the manufacturing and logistics sector will also need to demonstrate their readiness for change and agility, presenting themselves as an integral function of an organisation that will drive P&L, business transformation, cost-savings and high-level decision making beyond managing day-to-day operations.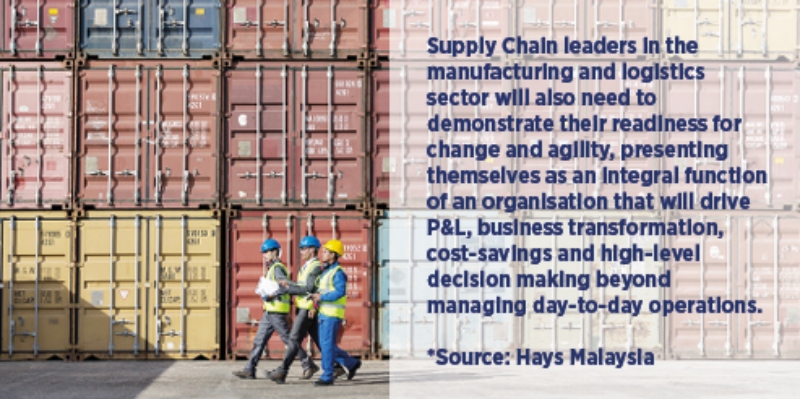 "Another skill that we see coming up in demand for senior roles this year would be a proven track record in driving transformation, as well as new implementation. This ties in with the ongoing automation of functions to encourage cost savings and optimization of resources. Leaders are expected to have the capacity and experience to drive such projects, not just in terms of operational and technical areas, but also in terms of people management," says Yoke Pei. Working on such change management projects with people on the ground will require superlative leadership skills that can tap into employee motivation and encourage them to come on board with the changes of the organisation.
Candidates encouraged to upskill; organisations encouraged to keep an open mind
While Malaysia's supply chain market is ready to pay a premium for strategic candidates, digital knowledge of systems like SAP has become equally crucial, says Yoke Pei. "Despite SAP being around for a while, many candidates still have ground to cover when it comes to fully optimising or integrating this software into the supply chain function. Organisations are looking for the ability to use SAP to its maximum capabilities, including integrated planning functions. This is part of an industry-wide move towards being data driven and drawing analysis from software solutions." However much of this knowledge is gained more from experience rather than a course, which is something candidates look for in new employers. "This means that companies will also need to be more open to hiring candidates that are not an exact match. From there, exposure and on-ground training can help develop candidates further and create a win-win situation for both employers and candidates."
While the future looks bright for the supply chain market in Malaysia, the trend of streamlining and optimising resources and processes is likely to continue. To ensure job security and increase chances of receiving premium offer, candidates would do well to keep abreast of changes in the industry and upskill as much as possible to more strategic and digitalised areas of interest.
If you would like to discuss this report in more depth or you wish to discuss your job search or recruitment needs, please email Yoke Pei Ong at YokePei.Ong@hays.com.my.
The Inside Story in Malaysia