Malaysia's Life Sciences Industry is Challenging Orthodoxy as it

Focuses on Innovation and Green Future Readiness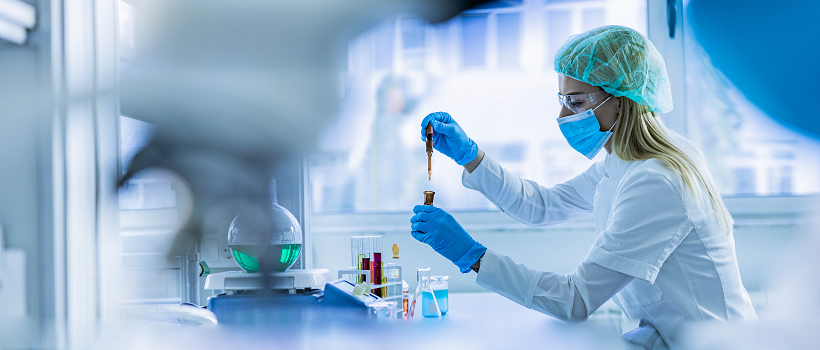 To steal a march on the fluctuations of an ever-changing landscape, Malaysia's life sciences industry is seeking out and implementing the most innovative and advanced technologies. This is of course a priority for organisations wishing to thrive in the 'new normal', but according to the Hays Changing Face of Life Sciences report, employees too have highlighted their companies' technological pathway as an essential consideration. Companies would, however, be advised to better communicate this journey.
The Hays Changing Face of Life Sciences report is the result of a survey conducted with 168 working professionals from five key Asian markets and nine in-depth interviews with industry leaders. The report provides an enlightening insight into the current state of the industry, revealing what can be expected in the years to come in this ascendent industry.
"Sixty-seven per cent of Malaysia's employees stated that their organisation's technological journey was very important to them, which is quite some distance above the Asia average of 44 per cent. However, when it comes to consciousness of that journey, just 33 per cent said that they were very aware," says Yoke Pei Ong, Senior Manager at Hays Malaysia.
"According to one industry leader, this is a result of employers strongarming digital solution implementations and failing to offer sufficient clarity. To resolve this disconnect, it is suggested that organisations create a clear roadmap as a reference and put in place a dedicated committee that can disseminate information with the intention of accelerating uptake and upskilling talent digitally. This of course consumes time and resources, but it is essential to trigger the digital journey whilst putting in place a culture that can continuously identify and implement technological advancement."
A further area in which awareness disparity exists relates to environment, society and corporate governance (ESG), of which 71 per cent said their employers' journey was either 'important' or 'very important – second behind only Singapore's 80 per cent. Conversely, only 17 per cent were 'very aware' of what that journey is, and just 42 per cent agreed that the journey was sufficiently placed to achieve its goals, the lowest in Asia.
"Sustainability development goals have increased in relevance as environmental disasters, poor economic growth and political instability worldwide can all lead back to poor ESG objectives management. It is clear that Malaysia's life sciences talent are on board with improving in these areas, and as such leaders must commit to thinking in terms of the long-term good of society and, in the words of one industry leader, '[make] institutionalised sustainable practices part of our DNA,'" adds Yoke Pei.
This employee focus on green issues is also reflected in how purpose and meaning influences working motivation, with 100 per cent saying that it was either 'important' or 'very important', the highest figure in Asia. Further motivators include being rewarded and recognised for their contributions (74 per cent) – though just 35 per cent experienced that in their roles – and mentorship, something that Malaysian employees are more likely to experience (57 per cent) than anywhere else in the region.
"Life sciences is such an important industry, predominantly populated with individuals whose primary driver is not making money but helping people. Key to this is managers and mentors combining to engage with employees, allowing them to better understand the impact that they have on the world at large," says Yoke Pei.
This focus on green issues reflects yet another aspect of how Malaysia's healthcare professionals are looking to the future, and they suggest increased training opportunities (67 per cent), more diversity (62 per cent) and the digitalisation of processes (62 per cent) to ensure that their industry remains future ready, though when it comes to external-facing drivers, they primarily point to R&D (57 per cent).
"Malaysia has long been at the forefront of manufacturing, though the R&D space has lacked in innovation. However, as industry leaders point out, there is a concerted effort to improve this with a transition away from the traditional model by innovating products within Malaysia," continues Yoke Pei.
"With a successful paradigm shift towards greater integration, ideation teams developed and mavericks recruited from within and out of the industry to bring positive disruption, Malaysia's life sciences industry will not only move seamlessly into the future, but also drive the sector in the region for years to come."
An overview of other key insights that have been observed in Malaysia's life sciences industry can be viewed below:
Seventy-four per cent of employees feel that they possess the hard skills required to succeed in their role, though those skills could use improvement, particularly in digital areas (77 per cent) and those required to succeed in a different role (65 per cent).
Some organisations have underestimated the duration of the pandemic, and they are as such procrastinating on staff digital development under the presumption that things will soon return to normal.
Since the outbreak of the pandemic, remote working has become important to employees (87 per cent), though social interaction with colleagues (59 per cent) is the primary reason for remaining with their employer.
Industry leaders recommend a more holistic approach to employees who are working from home, allowing them personal time to relax or even exercise.
Get a copy of the report here.
About Hays Malaysia
Agensi Pekerjaan Hays (Malaysia) Sdn Bhd ("Hays Malaysia") is one of the leading specialist recruitment companies in Malaysia in recruiting qualified, professional and skilled people across a wide range of industries and professions. We provide mid to senior level recruitment services across both finance and commerce industries. We have become known as the experts in sourcing regional and global candidates, as well as returning Malaysians.
Hays has been in Malaysia since 2012 and boasts a track record of success and growth, with two operating offices located in KLCC and Sunway. At Hays in Malaysia, we operate across the private and public sector, dealing in permanent positions in the following specialisms: Accountancy & Finance, Banking & Financial Services, Construction, Digital Technology, Engineering, Finance Technology, Human Resources, Information Technology, Insurance, Legal, Life Sciences, Manufacturing & Operations, Marketing & Digital, Procurement, Supply Chain and Sales.
About Hays
Hays plc (the "Group") is a leading global professional recruiting group. The Group is the expert at recruiting qualified, professional and skilled people worldwide, being the market leader in the UK and Australia and one of the market leaders in Continental Europe, Latin America and Asia. The Group operates across the private and public sectors, dealing in permanent positions, contract roles and temporary assignments. As at 31 December 2020 the Group employed c.10,000 staff operating from 257 offices in 33 countries across 20 specialisms. For the year ended 30 June 2020:
the Group reported net fees of £996.2 million and operating profit (pre-exceptional items) of £135.0 million;
the Group placed around 66,000 candidates into permanent jobs and around 235,000 people into temporary roles;
17% of Group net fees were generated in Australia & New Zealand, 26% in Germany, 23% in United Kingdom & Ireland and 34% in Rest of World (RoW);
the temporary placement business represented 59% of net fees and the permanent placement business represented 41% of net fees;
IT is the Group's largest specialism, with 25% of net fees, while Accountancy & Finance (15%) and Construction & Property (12%), are the next largest
Hays operates in the following countries: Australia, Austria, Belgium, Brazil, Canada, Chile, China, Colombia, the Czech Republic, Denmark, France, Germany, Hungary, India, Ireland, Italy, Japan, Luxembourg, Malaysia, Mexico, the Netherlands, New Zealand, Poland, Portugal, Romania, Russia, Singapore, Spain, Sweden, Switzerland, UAE, the UK and the USA